From lettuce to cucumbers to bell peppers to potatoes, summer farmers markets are packed with all the greens. So if you're looking for inspiration for your next picnic or barbecue, here's a list of summer salad recipes for you to enjoy all season long!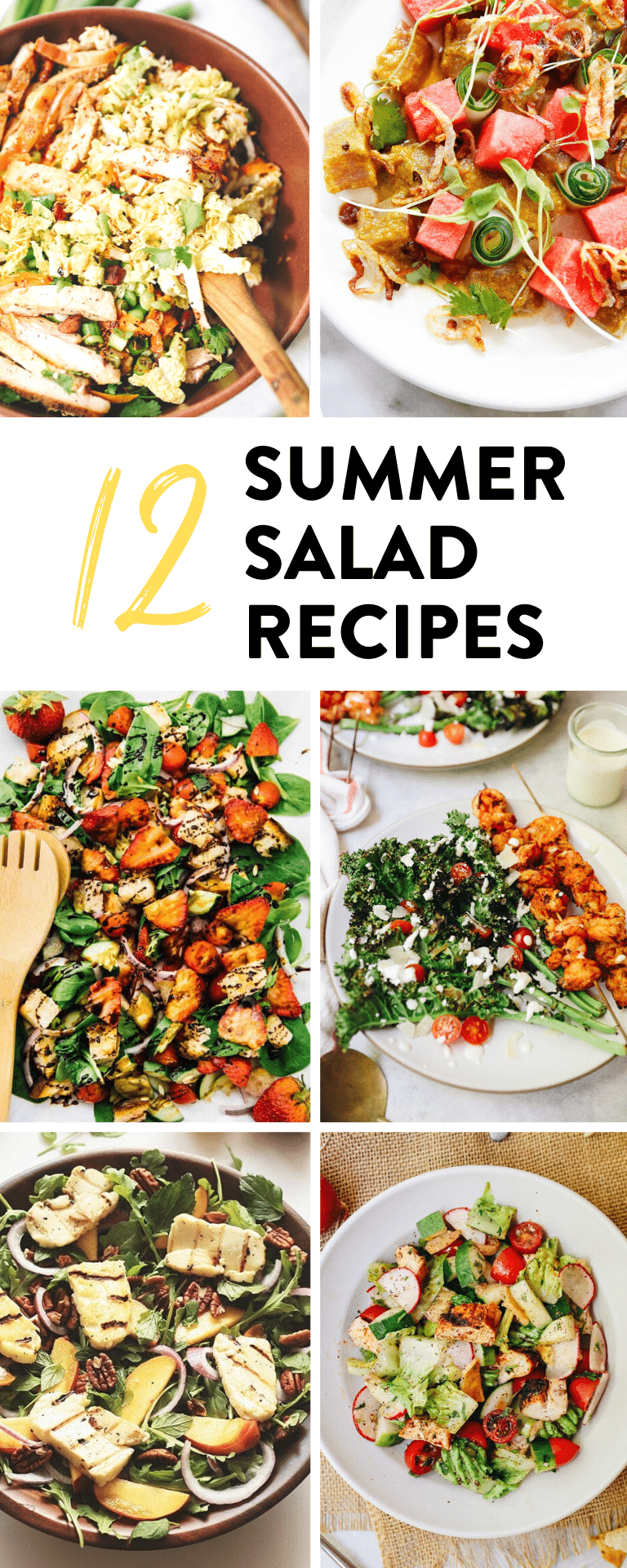 For some reason, I'm more inspired by fall and winter comfort foods and recipes than summer. It seems a bit counterintuitive because the produce is so plentiful in the summer, but I've always been a fan of soups and stews, so sometimes I struggle with my summer salad game.
Having said that, I can always count on a salad to deliver in the summer! I love to experiment with dressings and different ingredients to make sure my salads are full of flavor and never boring. So if you also have a hard time keeping salads interesting, I've rounded up my 12 favorite salads to enjoy during the summer months.
What is in season in the summer months?
The question really is, what is NOT in season in the summer months? Throughout much of the Northern Hemisphere, summer runs from May to September. At this time, you can expect to see many fruits and vegetables that are in season, including:
Late spring/early summer:
Asparagus
Avocado
Berries (blueberries, strawberries + blackberries)
Broccoli
bok choi
lettuce
Radish
Peas
middle of summer:
Cucumber
Corn
Peppers
Stone fruit (peaches, plums + cherries)
Tomatoes
Watermelon
Zucchini
Late summer/early fall:
Apples + Pears
Cauliflower
Onion
Potatoes
Pumpkin
…and much more! Here are some healthy summer salad recipes to keep you full all season long.
12 summer salad recipes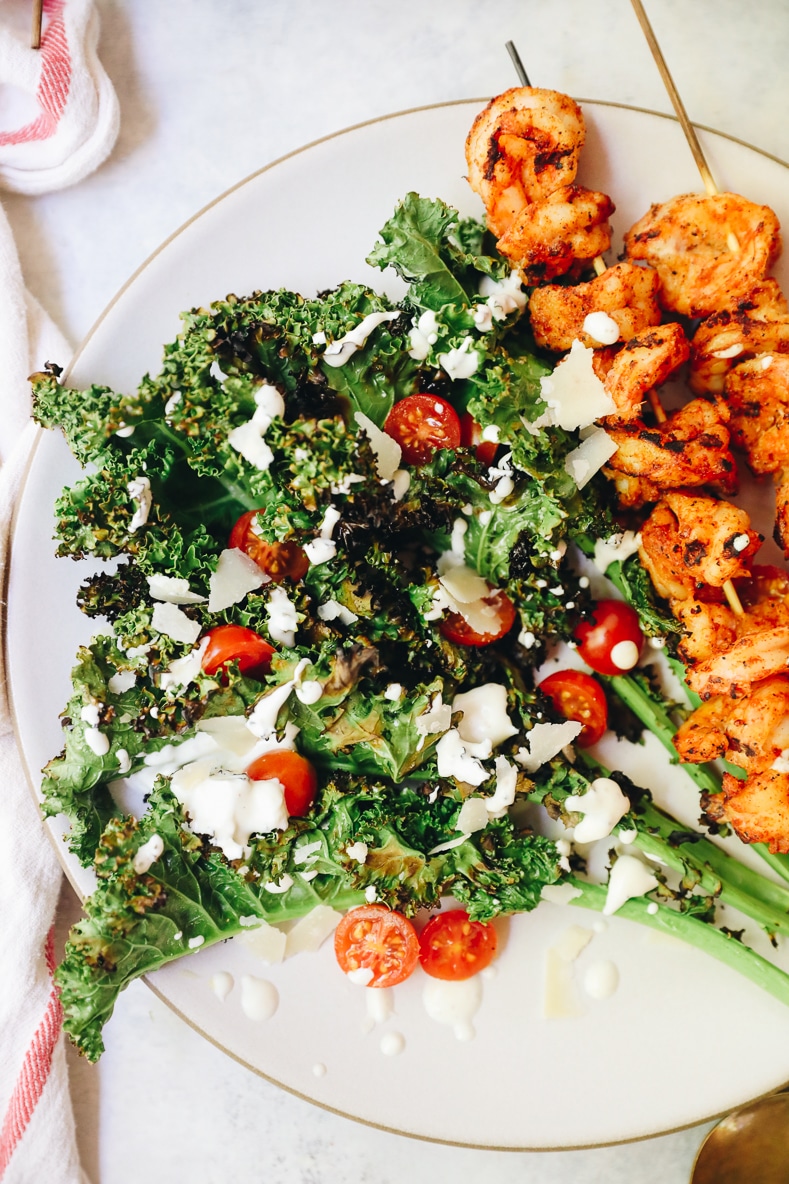 01.
Grilled Kale Salad with Spicy Shrimp
Spice things up this summer with this Grilled Kale Caesar with Spicy Shrimp Salad. Boring old kale gets a makeover in this tasty and hearty summer salad recipe.
See the recipe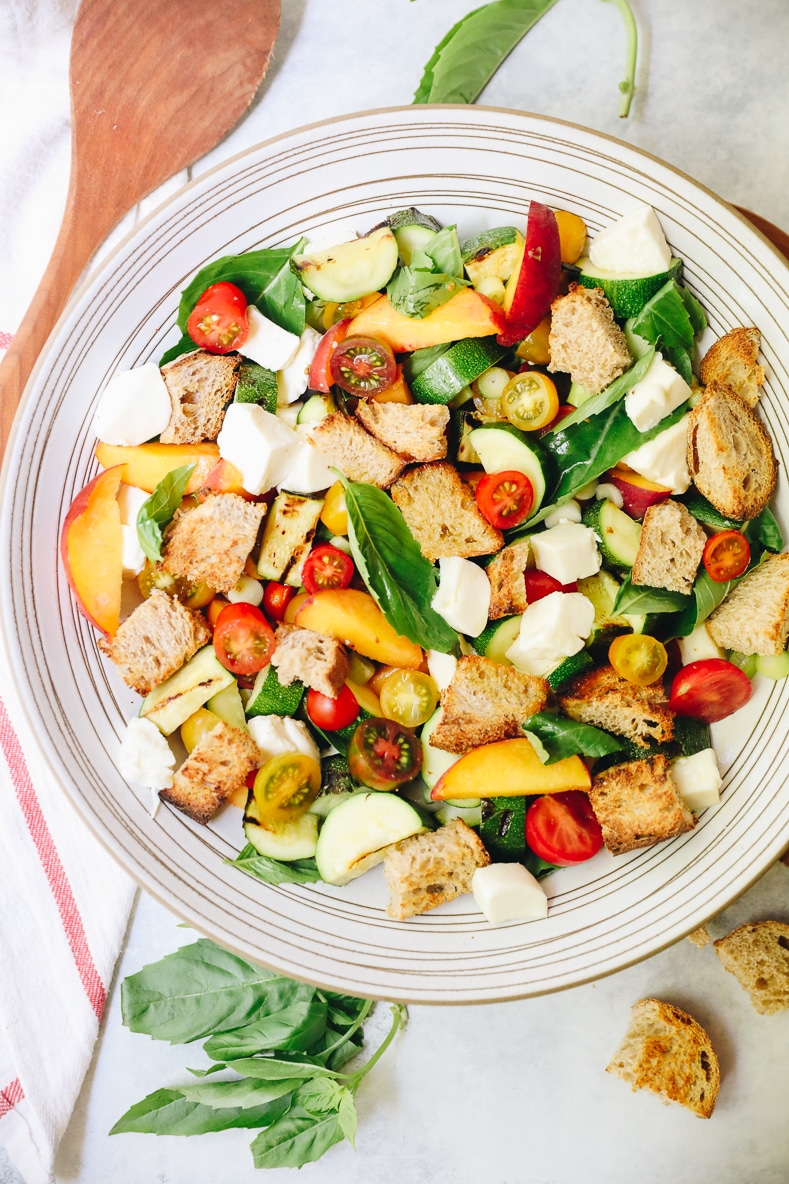 02
Summer Panzanella Salad
The perfect Summer Tomato + Panzanella Salad recipe with leftover bread and fresh summer produce for a refreshing appetizer or main course. Fresh mozzarella goes perfectly with crusty bread and juicy fruits and vegetables.
See the recipe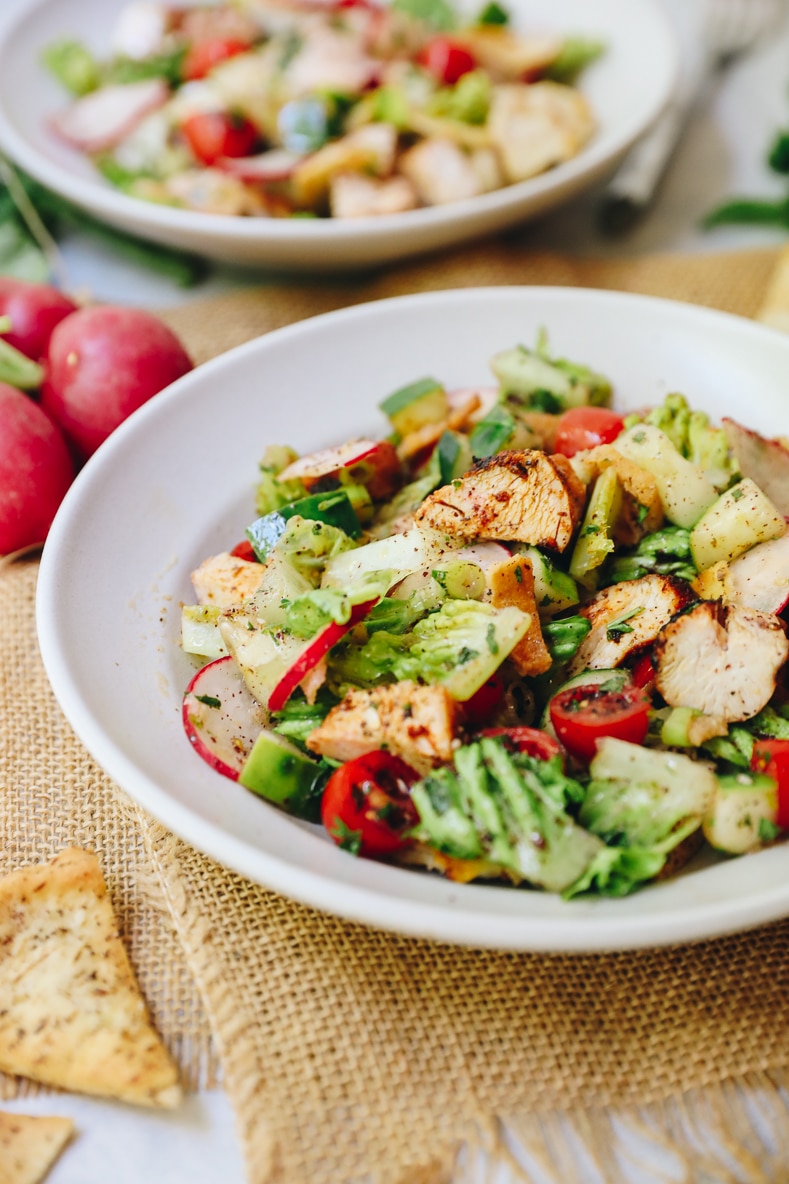 03.
Fattoush salad with grilled chicken
Prepare this traditional Middle Eastern dish at home. Add grilled chicken to make it a complete meal with crunchy pita chips on top too!
See the recipe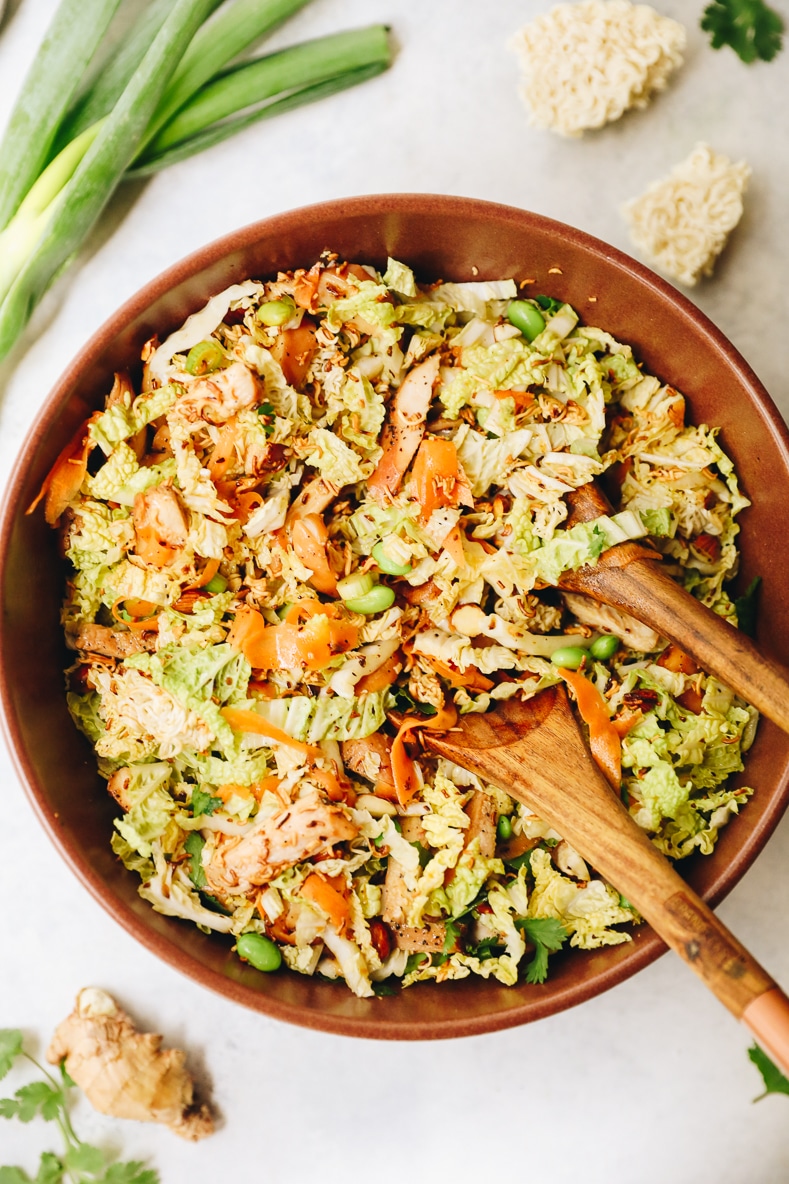 04.
Chinese chicken salad
Switch up your usual boring salad with this crispy and flavorful Chinese Chicken Salad recipe! Made with crispy napa cabbage, crispy ramen noodles, and a delicious Asian dressing, this salad will become a weeknight staple and family favorite.
See the recipe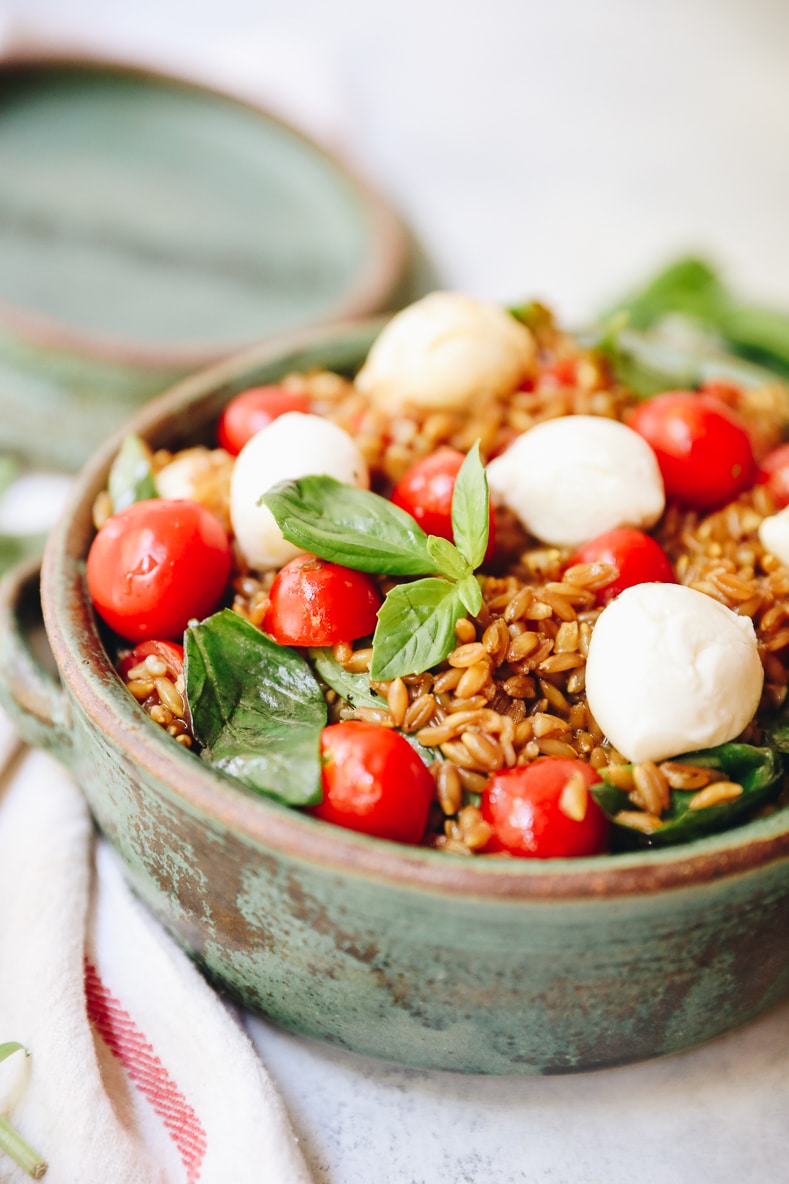 05.
Farro Caprese Salad
All you need are 7 simple ingredients to make this delicious and flavorful farro caprese salad. A perfect filling and satisfying vegetarian grain salad and a fun twist on the classic caprese salad!
See the recipe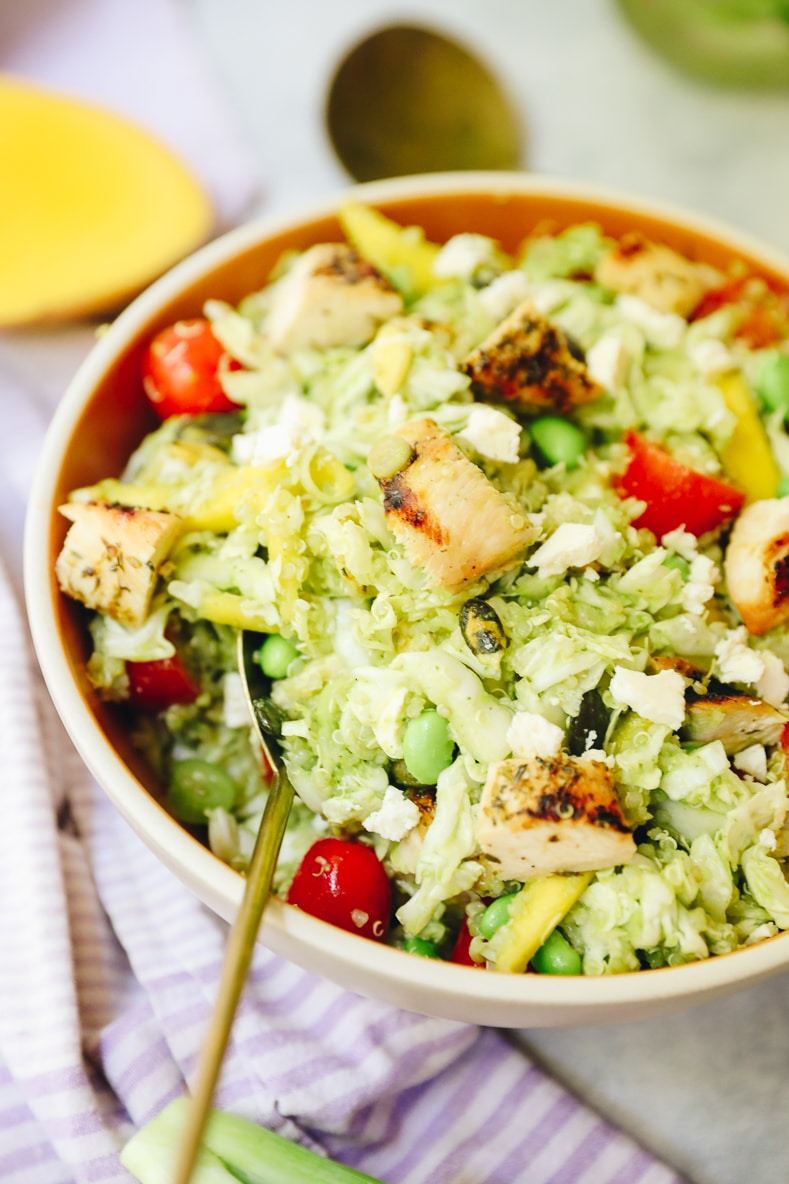 06
Pacific Salad
A take on a fast-casual staple, this pacifica salad features grilled chicken, quinoa, and a mix of greens in a cilantro-jalapeno vinaigrette for a hearty, flavorful meal you can make at home.
See the recipe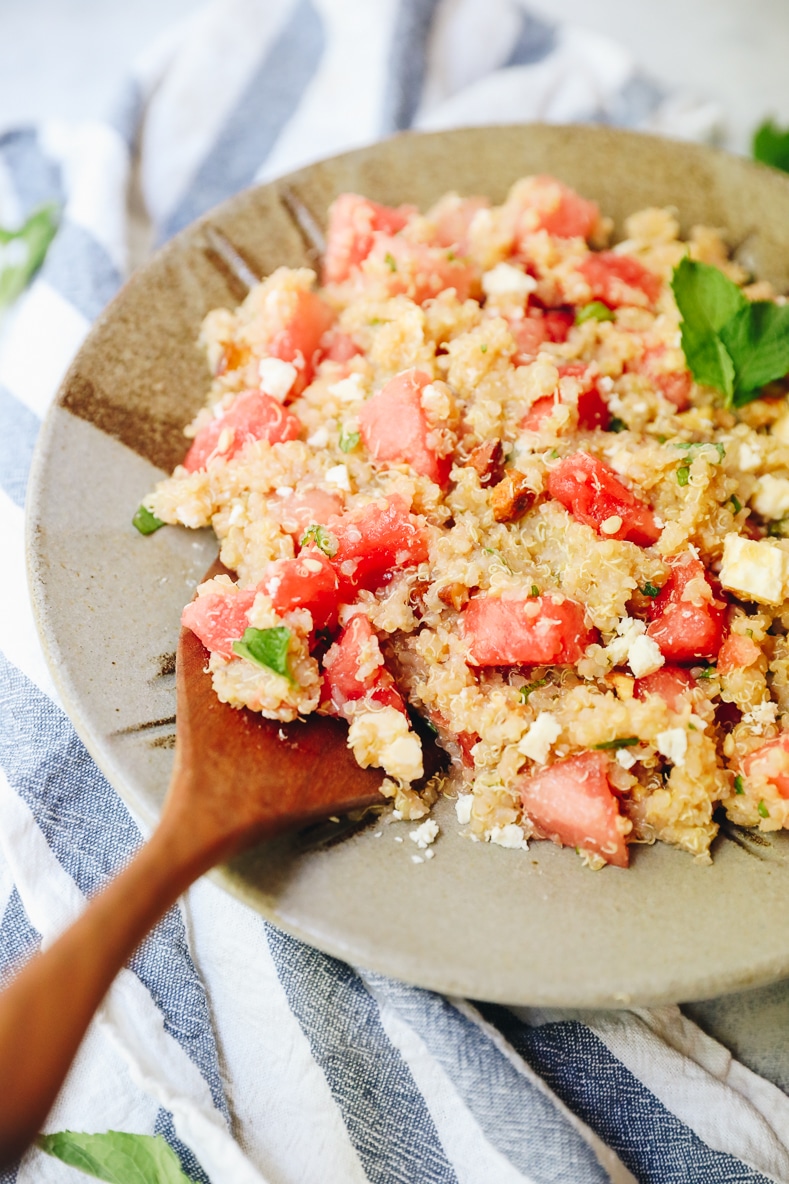 07
Quinoa and mint salad with watermelon and feta cheese
A refreshing and light summer recipe for Mint Quinoa Salad with Watermelon and Feta that can be enjoyed as an easy side dish or as a hearty main dish all season long. It's full of flavor from fresh mint, sweet watermelon, and tangy feta. Nothing screams summer like a watermelon salad!
See the recipe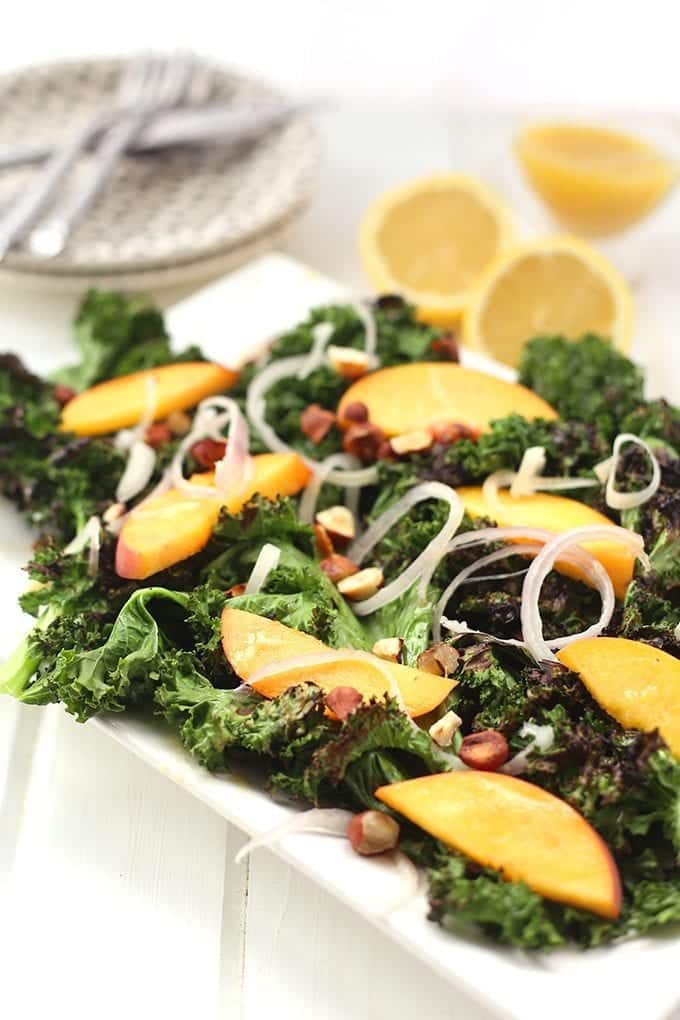 08
Grilled Kale Salad with Lemon Vinaigrette
A delicious and summery Grilled Kale Salad with Lemon Vinaigrette! Topped with toasted peaches, shallots and hazelnuts, you will fall head over heels in love with this fun new recipe for your veggies! No boring old kale salad here.
See the recipe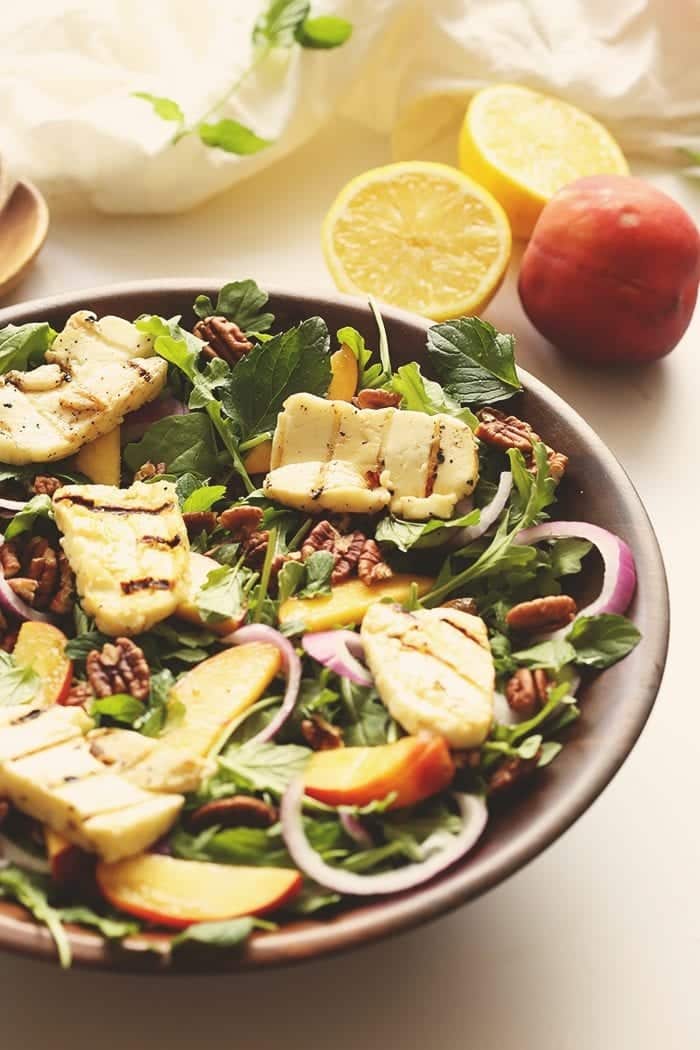 09
Peach and Halloumi Salad
This Arugula, Peach, and Halloumi Salad is the summer salad I can't get enough of! Tossed with walnuts, onions, and fresh mint and topped with a lemon vinaigrette, I have no doubt you will love this salad too!
See the recipe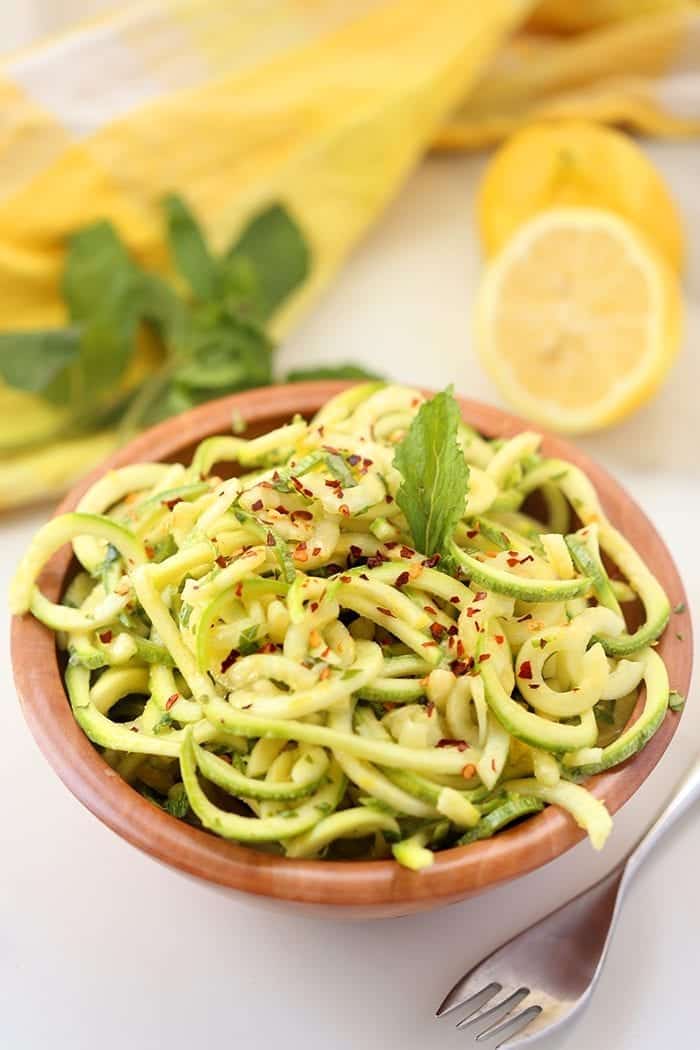 10
Lemon Herb Zucchini Noodle Salad
A light and refreshing salad recipe for spring or summer, this Lemon Herb Spiralized Zucchini Noodle Salad is sure to become a seasonal classic. Full of fiber and vegetables and ready in 10 minutes or less!
See the recipe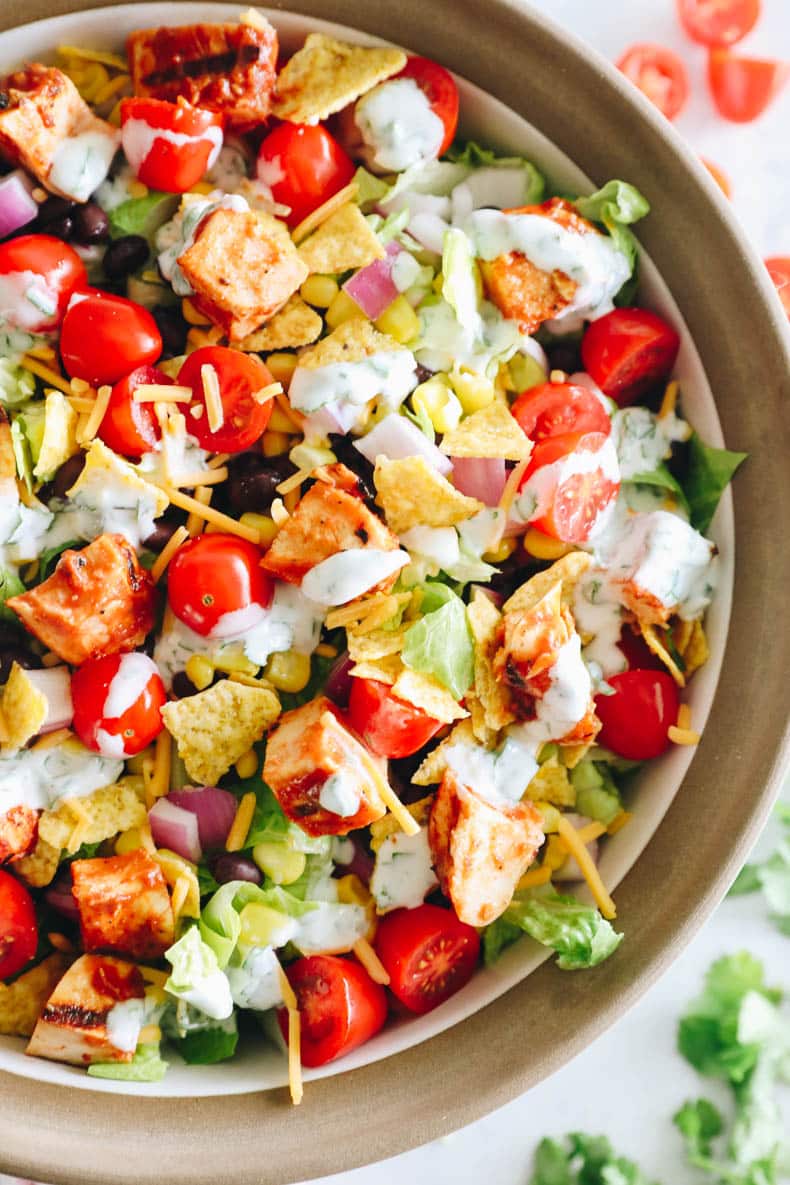 eleven
BBQ Chicken Salad
Looking to take your chicken salad up a notch? This healthy and flavorful BBQ Chicken Salad comes together quickly and will have you craving a big, hearty salad for your next meal.
See the recipe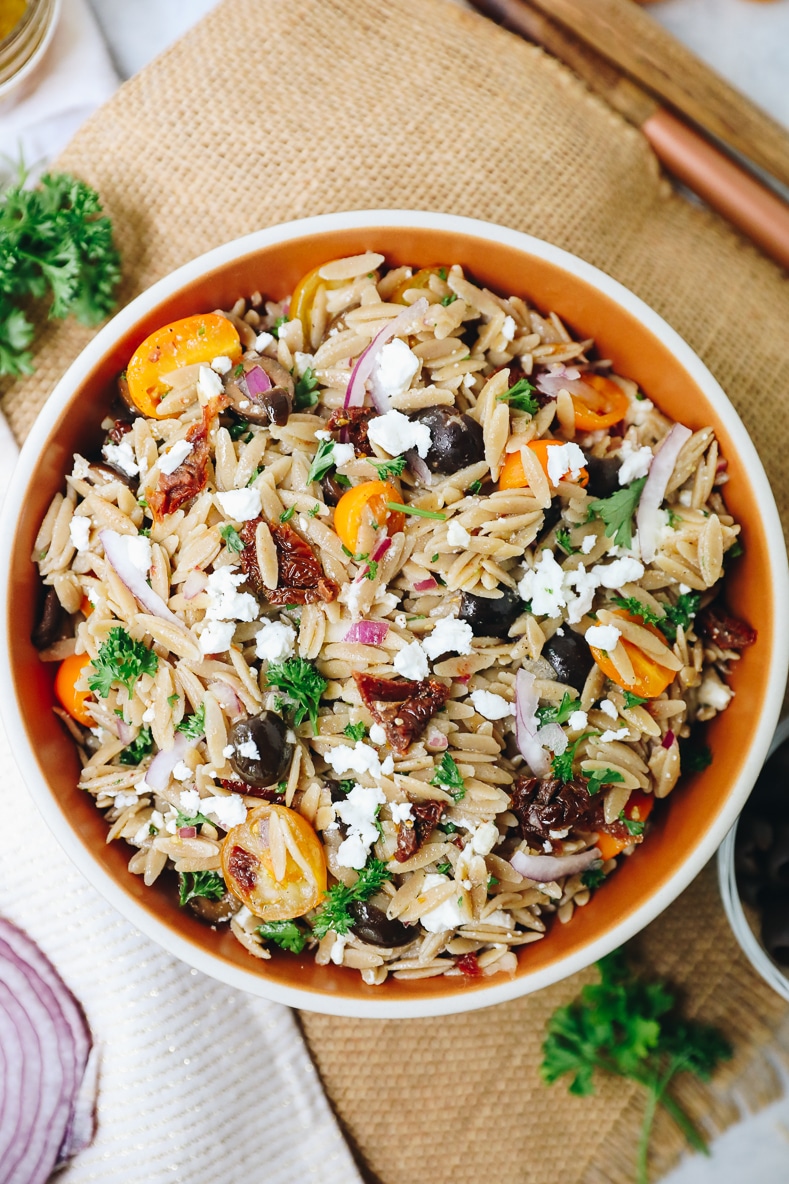 12
Mediterranean Orzo Salad
Pasta salad absolutely beats the mood check for summer salad recipes! This one uses orzo and pairs it with crispy red onion, cherry tomatoes, and kalamata olives for a Mediterranean twist on orzo salad!
See the recipe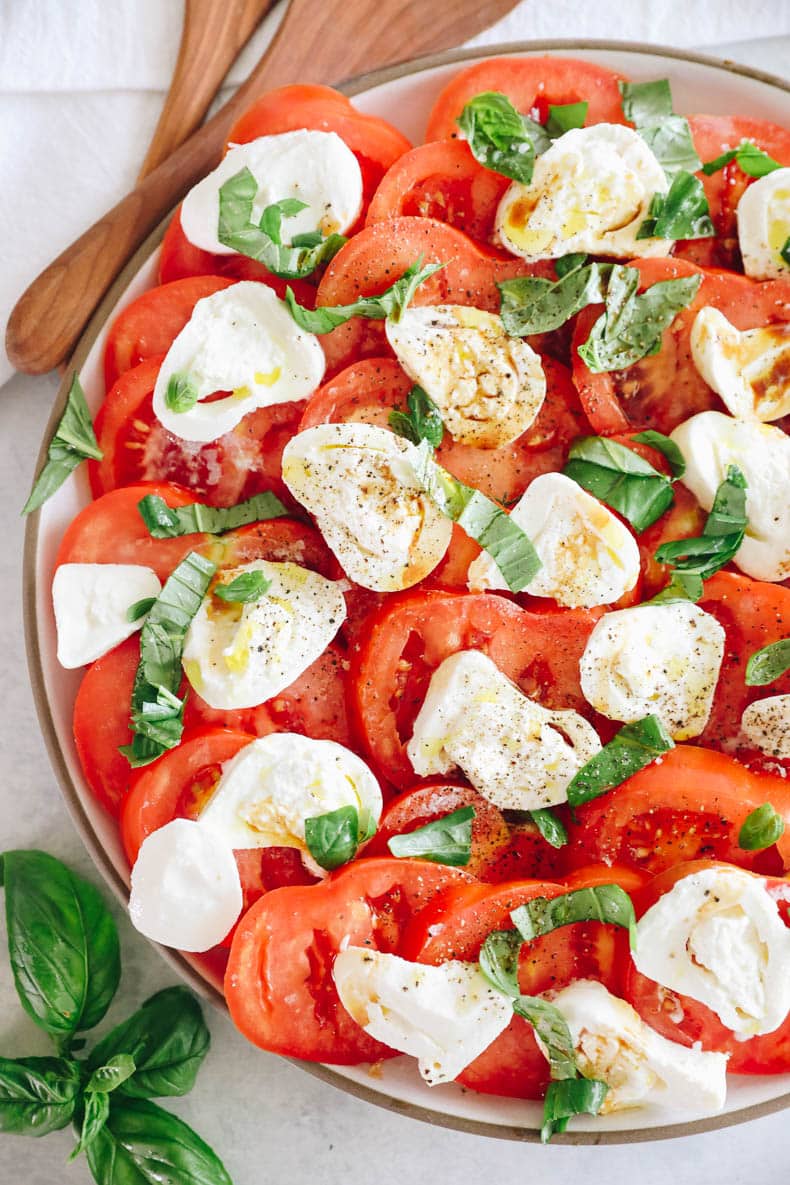 13
Burrata Tomato Salad
This Burrata Salad is the perfect simple and flavorful salad to add to your next summer cookout. With fresh, juicy tomatoes and an easy drizzle of balsamic dressing, you'll have a delicious salad recipe on the table in minutes!
See the recipe