All adventurers know: the best places to explore are those that feel hidden from the world. We look for what is secret, what is special and completely new. The cities, towns and countries that surprise us with their magic, turning the experience of traveling into something new and unexpected. It is this common pursuit that has elevated Joshua Tree to its recent destination-tier status. If it's on your must-see list, consider this your ultimate guide to things to do in Joshua Tree, from a local.
California's high desert boasts breathtaking views and, of course, the endangered beauty of the Joshua tree. This eponymous hero of the desert provides food and habitat for countless living things, making the area home to a wide variety of wildlife and flora. It is the natural charm of the landscape that has drawn so many creative people to the area. It is a paradise of beautiful houses that blend in with the environment and of entrepreneurs who find inspiration in every corner of the desert.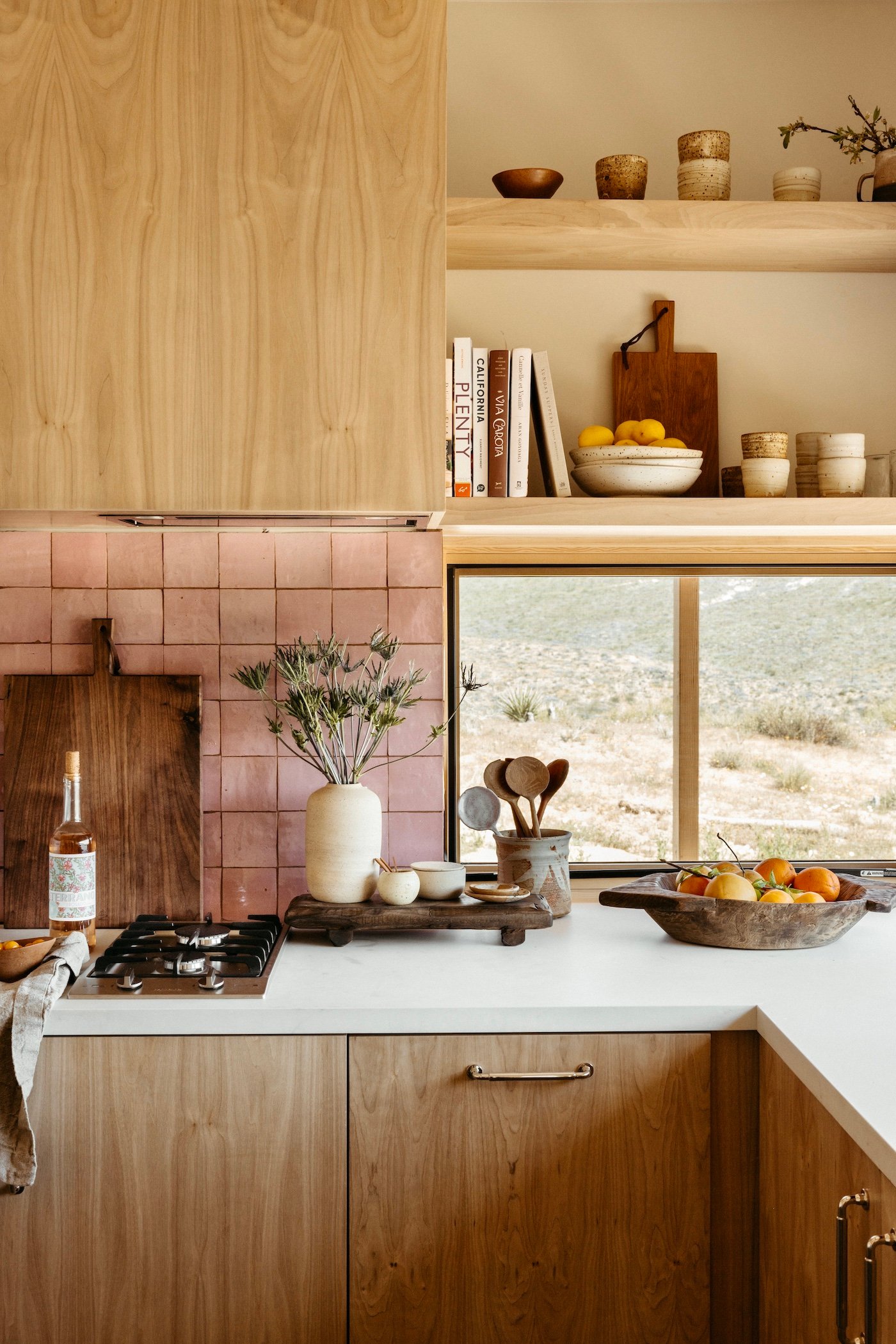 How to Spend a Long Weekend in Joshua Tree
This last case perfectly describes our resident Joshua tree expert. Alison Carroll, co-founder with her husband Jay of the popular olive oil and skincare brand Wonder Valley, intentionally sought a place to build a life that would allow for endless creative expansion. In Joshua Tree, Alison has found a community that supports her intuitive approach to life. She leads with a curiosity-first mindset, exploring and highlighting the full capacity of ingredients in her recipes that feel at once simple and fascinatingly complex. (A paradoxical feat only an artist-turned-chef can accomplish.)
Below, Alison takes us through all the highlights to see and do in this wonderful and totally unique area of ​​the country. Trust: This is much more than a wish list. Instead, expect to find hidden locals-only recommendations to help you experience all the beauty Joshua Tree has to offer.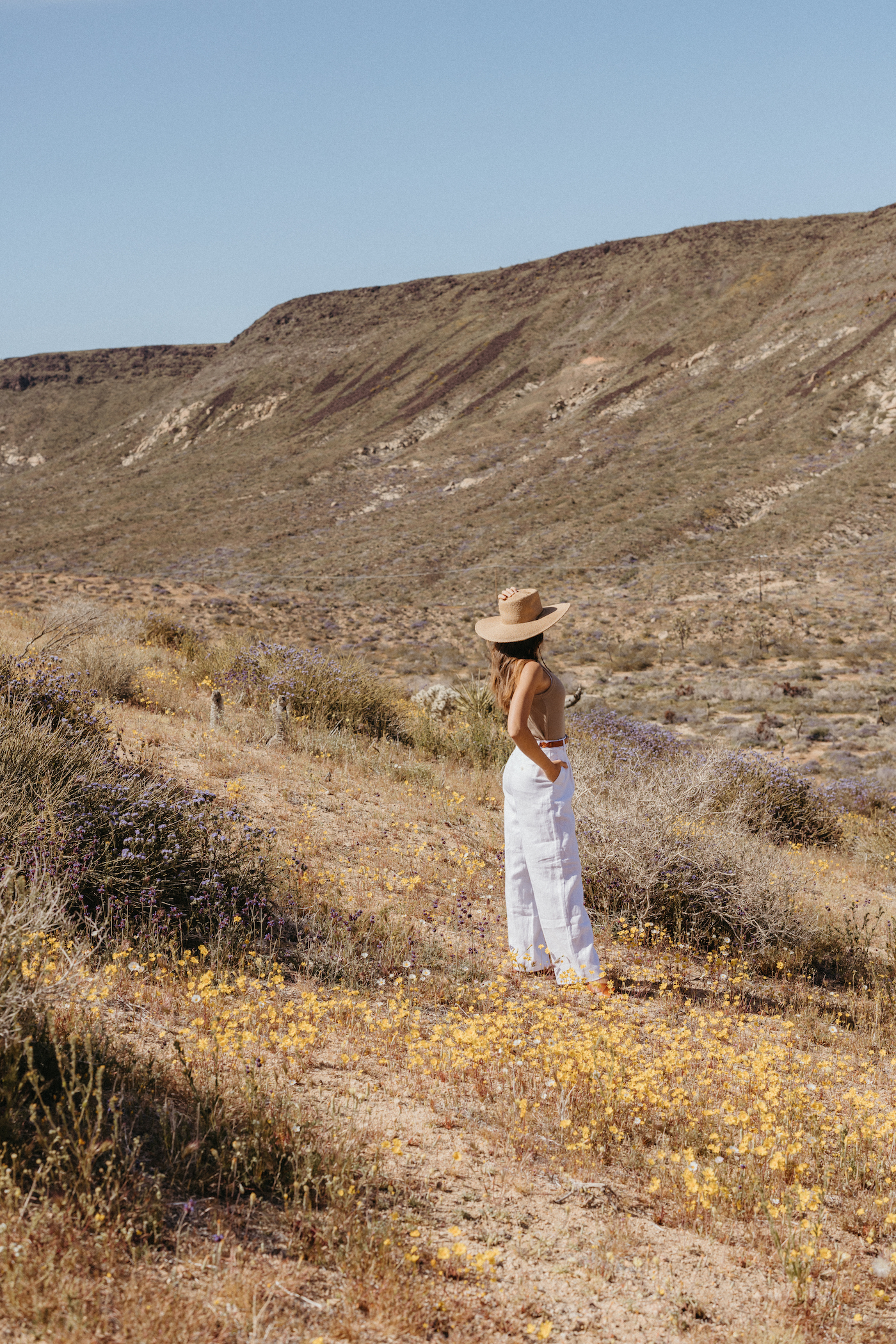 When to visit Joshua Tree
While some may seek the cool fall breeze in New England or the Pacific Northwest, Alison loves October in the desert. If she wants to experience all of Joshua Tree without the heat, there's no better time than mid-fall. "By then, the intense summer heat has worn off," Alison notes. "The days are warm and sunny, and the afternoons are cool."
But don't worry if you've already used up all your PTO days for the fall. Depending on the year, spring can also be ideal. If the winter has been rainy, Alison calls spring "the season to visit." The cactus blooms in April and May, and if it has rained enough, expect to see a super bloom. "The whole desert floor gets covered in tiny flowers and covered in color," Alison notes. "Each cactus is bursting with vibrant new buds and flowers, and Joshua trees have large white trumpet-shaped flowers."
How to get to Joshua Tree
Avoid the hectic chaos that is LAX: Alison recommends flying into Palm Springs instead. "You can wait outside under a palm tree until you board your flight, and there's a lot to explore in the area," she says. If she has time to spare, extend your stay and explore the low desert as well.
Alternatively, if you can't make Palm Springs happen (because it's a smaller airport, flights can be more expensive), LAX or even Vegas works in a pinch. The advantage of the last option? "The road is longer, open desert, and less traffic," adds Alison.
Your final note on transportation: If you want to book a trip to Joshua Tree, you'll need a car to explore. Due to how remote the area is, you cannot rely on public transportation or ride sharing like Uber to get around.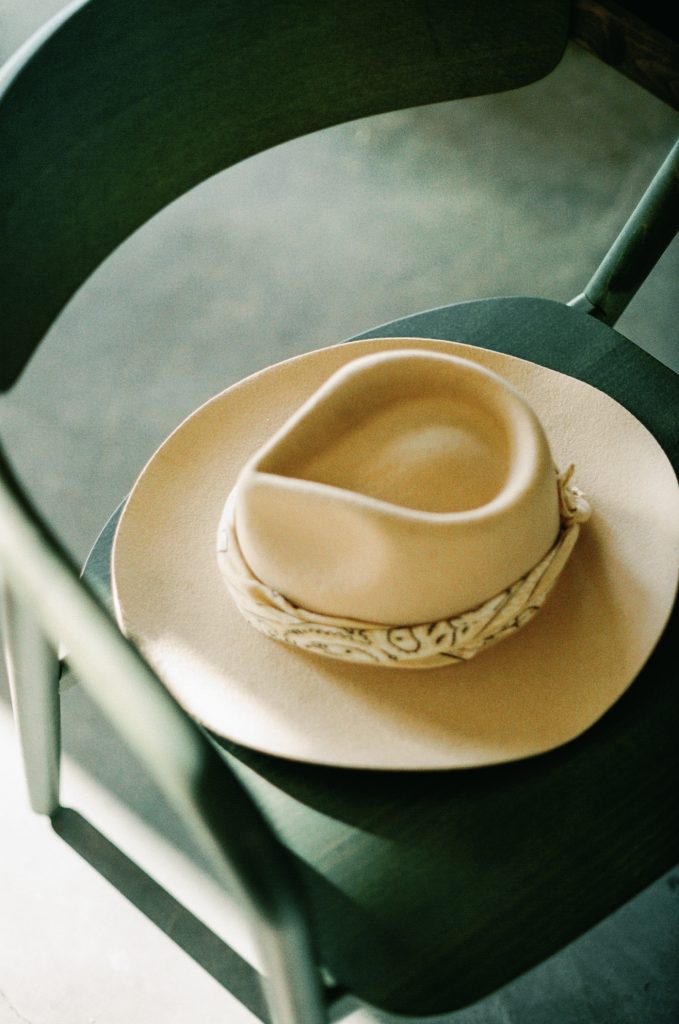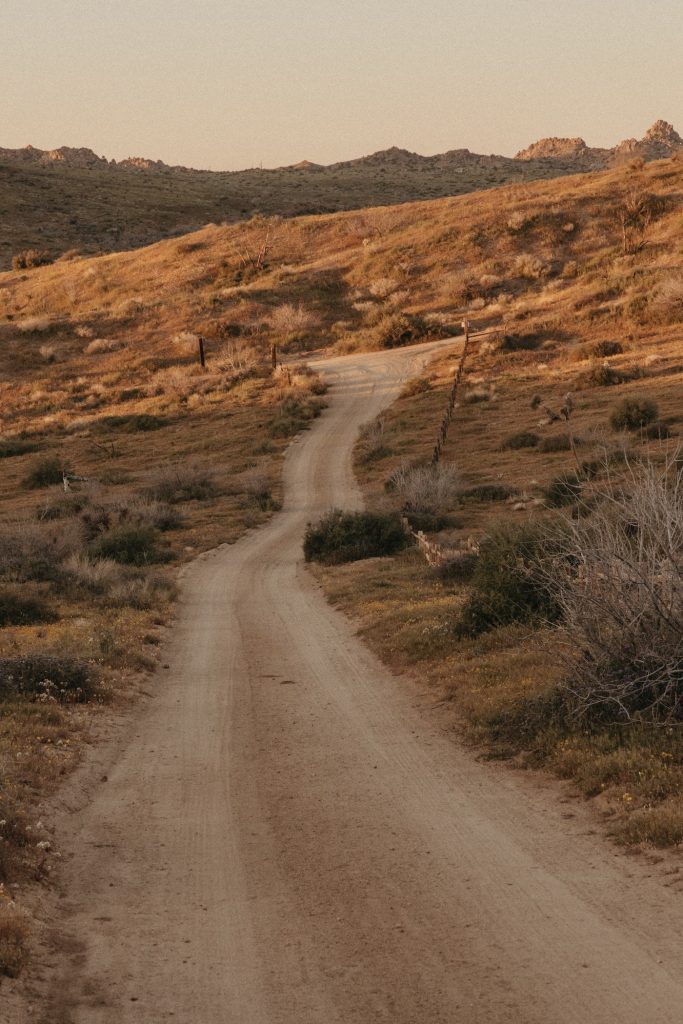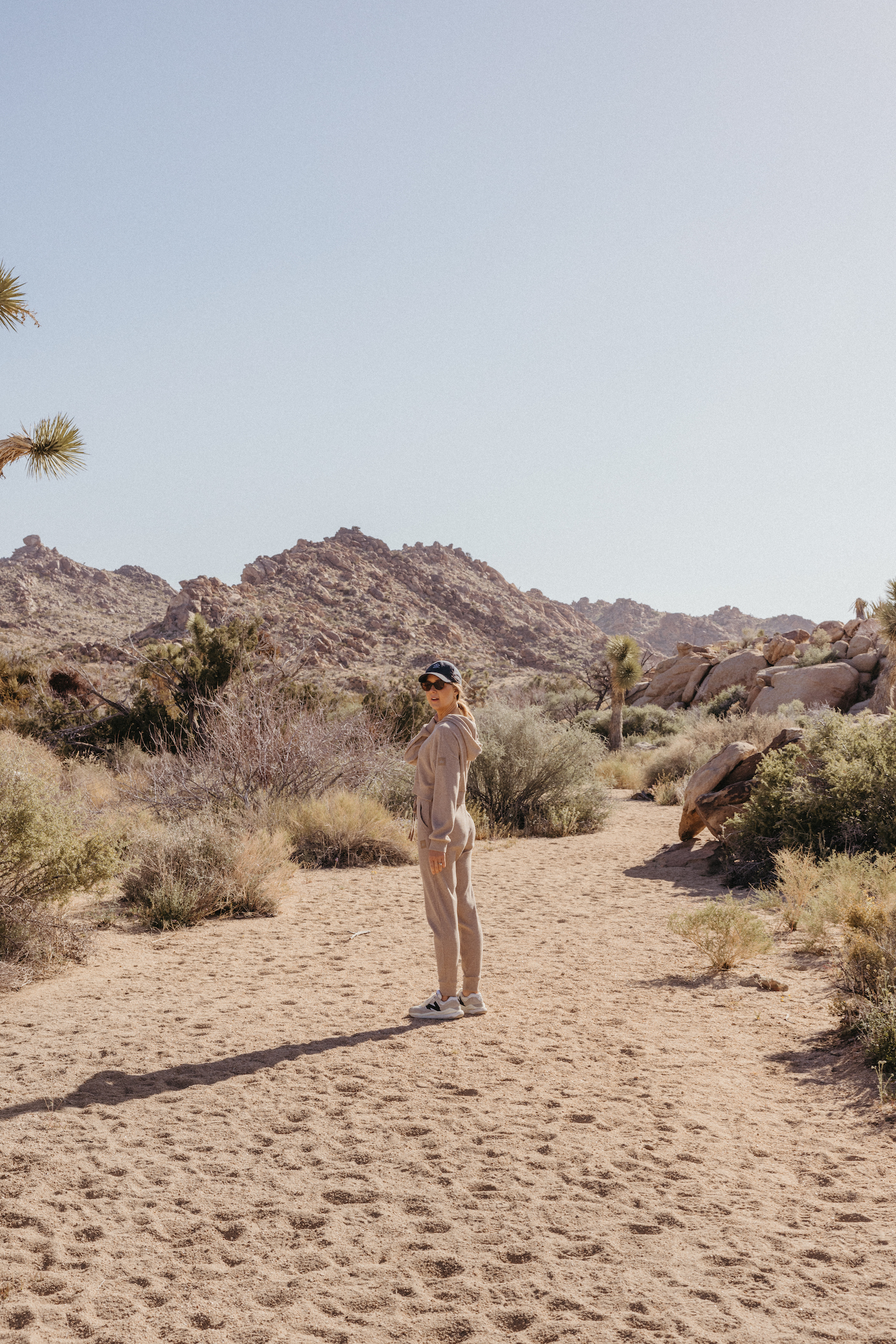 What to pack for a long weekend in Joshua Tree
It's the same as for any trip: check the weather before you go. But given how much temperatures fluctuate in the desert, you'll want to keep this tip more in mind when you head to Joshua Tree.
"Look at the low and high temperatures for the time of year you're coming," says Alison. "We can change up to 40 degrees from day to night." For all the activity she will be doing while in Joshua Tree, Alison suggests prioritizing her comfort in her clothing and shoe choices, making sure to pack a sturdy pair of walking boots. On top of that, she'll also want to be vigilant about staying protected from the desert sun. A hat, sunglasses, and sunscreen are essential.
Alison's last note? "Going out to Joshua Tree couldn't be more casual… You'll be fine saddling up to the bar in your rock climbing gear. Come as you are!"
Each product is handpicked by our editors and we'll always give an honest opinion, whether we're giving it away or buying it ourselves. If you purchase something through our links, we may earn a small commission at no cost to you.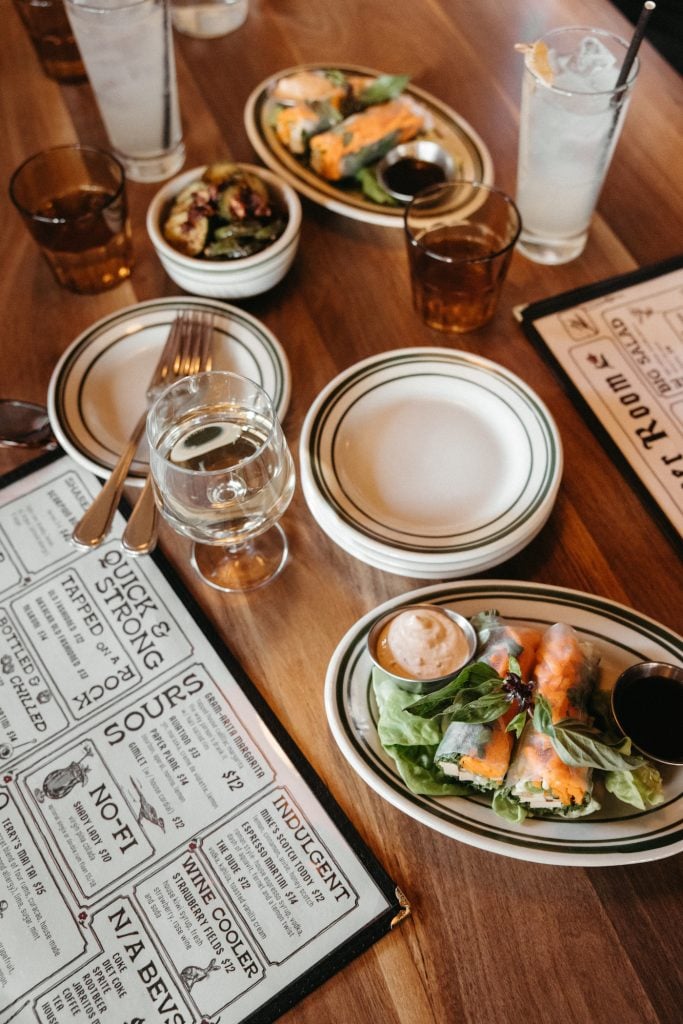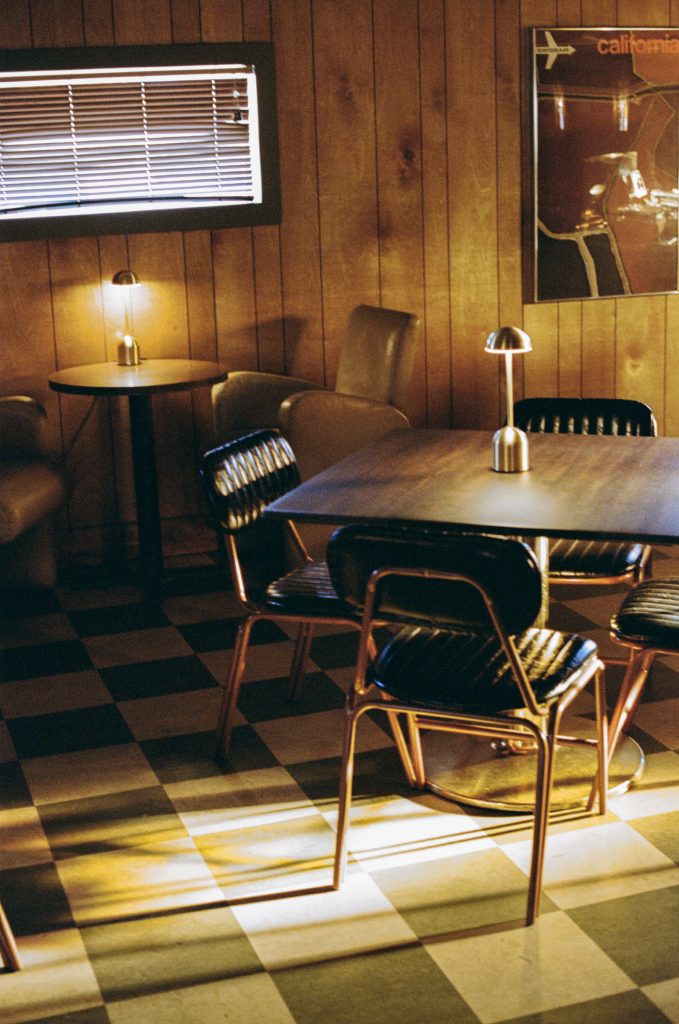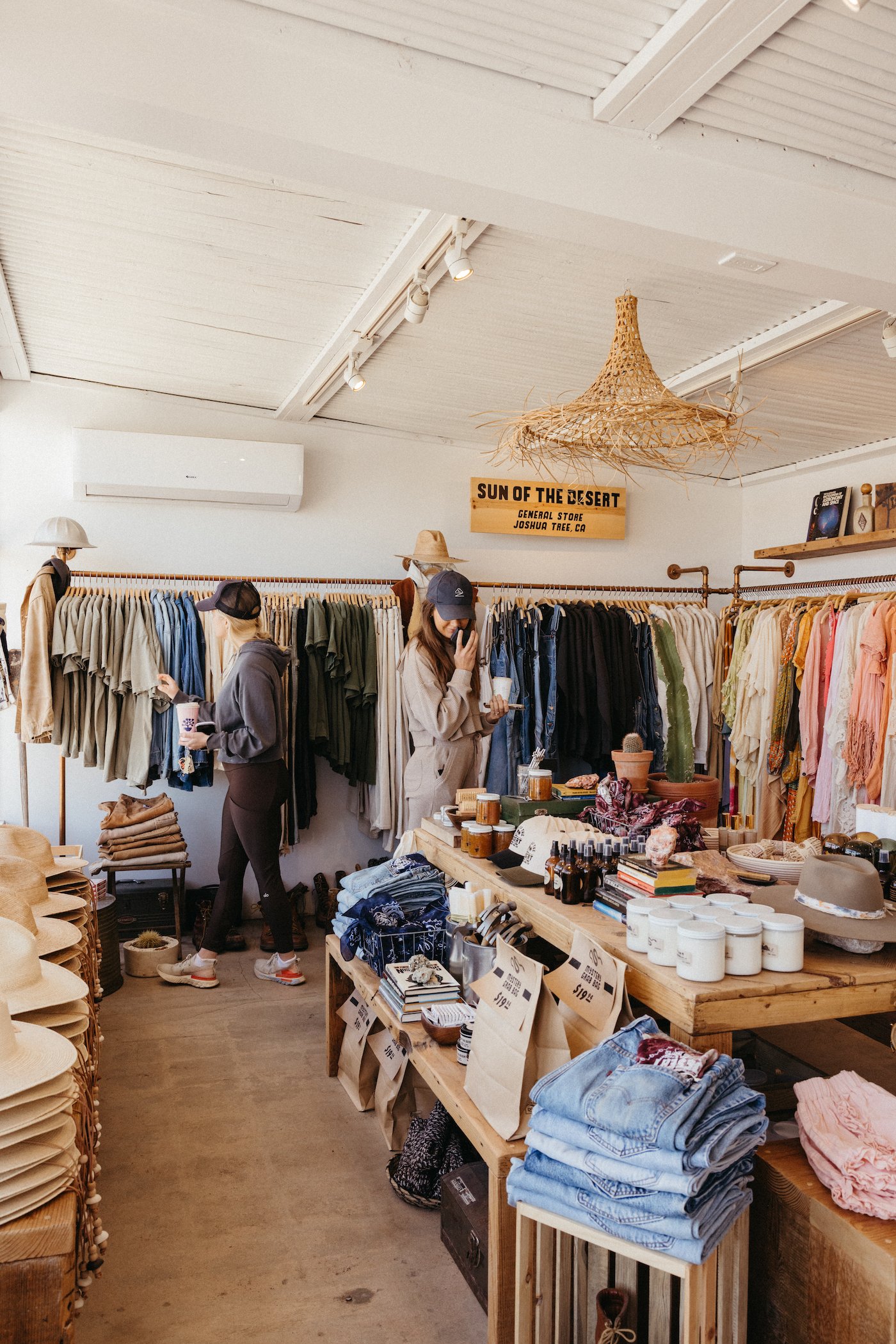 Where to stay in Joshua Tree
Rent of Luxury Cabins Branch + Brick. If you're looking for a dream desert retreat, look no further than Brandy Joy Smith's impeccably designed Joshua Tree Cabins. A long-time contributor to the site, Brandy has superb taste and a never-ending creative spirit, all of which is expressed in every design element. For a drool-worthy scroll (full of images we've all added to our desert-inspired Pinterest boards), be sure to read the interview. You can reserve Brandy's Joshua Tree cabins here for your next stay.
Carroll Rock. Given Alison's background in design and hosting, it makes sense that her rental home would be impressive. "Taking an outdoor shower at night while the stars and moon come out is my favorite thing about being in the high desert." It is a true oasis in the desert (with features both in architectural compendium and Enjoy To confirm). The Airbnb boasts a 360 degree view of rocks and mountains, providing the perfect position to see all that Joshua Tree has to offer.
29 Inn of the Palms. Alison can't get enough of this elegant setting. (She included it in her recommended places to eat in Joshua Tree, see below.) Close to Joshua Tree National Park and the Mojave Trails National Monument, this is also a great option if she prefers to stay in a hotel. The property is made up of adobe bungalows and log cabins. Expect a unique stay full of character and unexpected design details scattered throughout.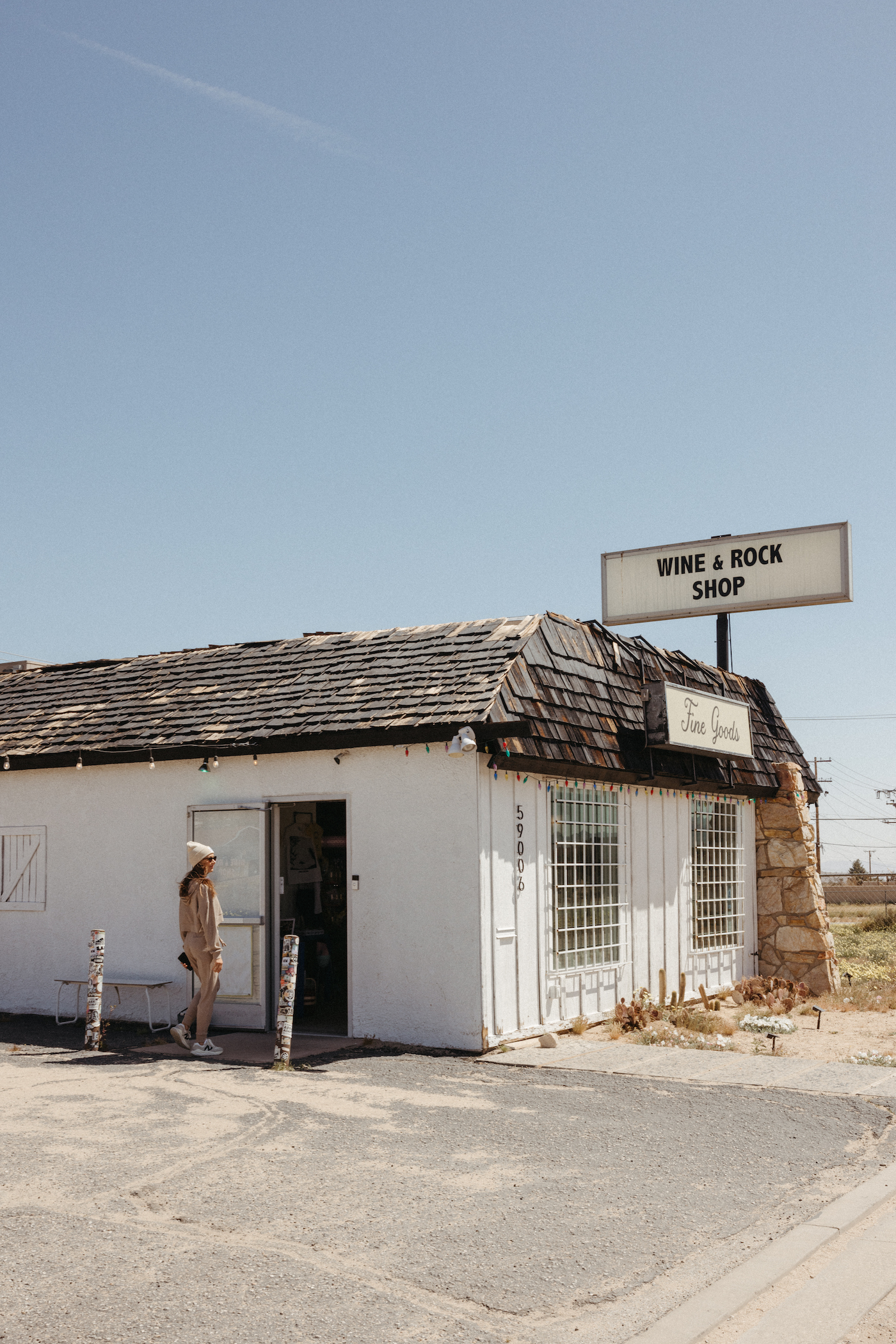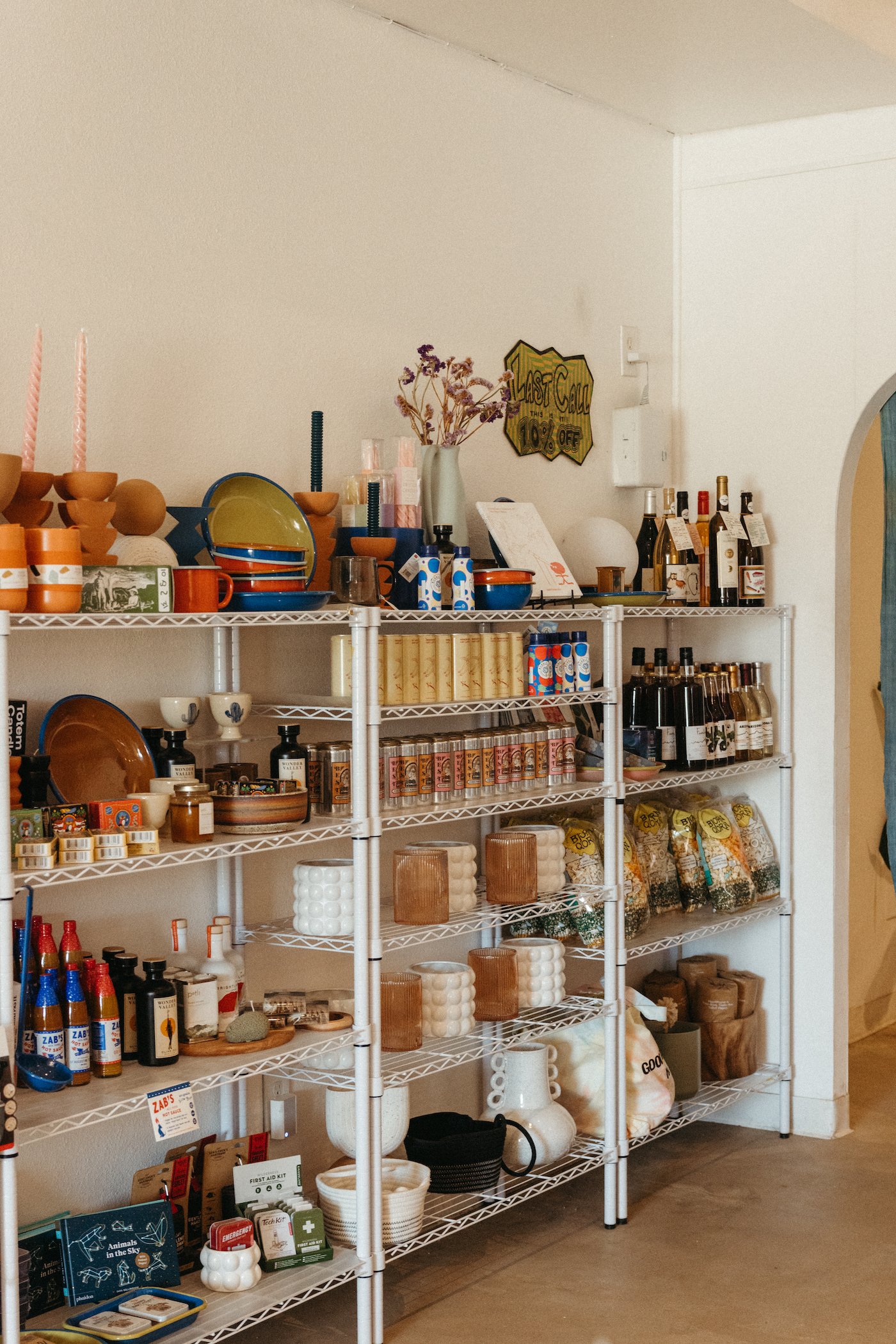 Where to eat in Joshua Tree
There is no shortage of amazing food available in Joshua Tree, and Alison is the best person to ask for recommendations. Her favorite way of hers to start a weekend morning in Joshua Tree? The farmer's market on Saturdays. "We're spoiled with incredible produce year-round here in California, and the desert is no exception." If you're eating out, Alison's favorite places to eat include:
More or less. A new ideal place to have a coffee or a cocktail during the day.
The Dez and the Roadrunner. Both have easy and ready-to-use options. Alison recommends grabbing something for the road anywhere and taking it to the park.
Red Dog. A saloon that first opened in 1946, Alison calls Red Dog an "easy hangout for tacos and strong drinks."
Little Pony. Want to dine like the locals in Joshua Tree? Be sure to stop by Tiny Pony, where the tavern atmosphere and natural wines couldn't be better. The pool table completes the look.
29 Inn of the Palms. If you're craving fancy poolside dining, this is it. The 29 Palms Inn maintains the country vibes of the desert west while weaving an elevated feel. (You can even pick up a picnic lunch if you'd rather take your food with you on your hike.)
The Cup. Alison calls this "roadside bistro" her favorite desert meal. And while you don't have to make a reservation, he says it's best to secure your spot in advance.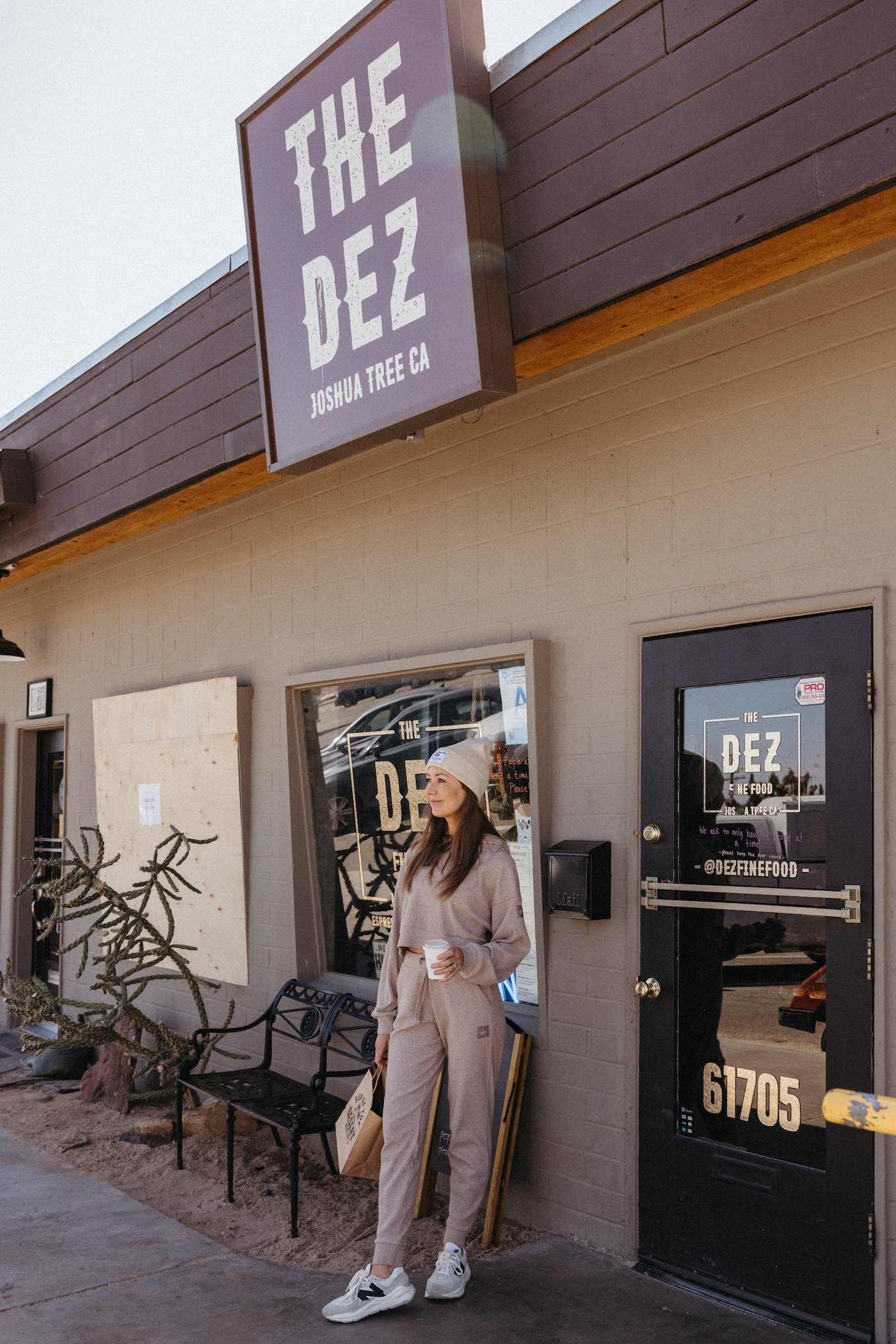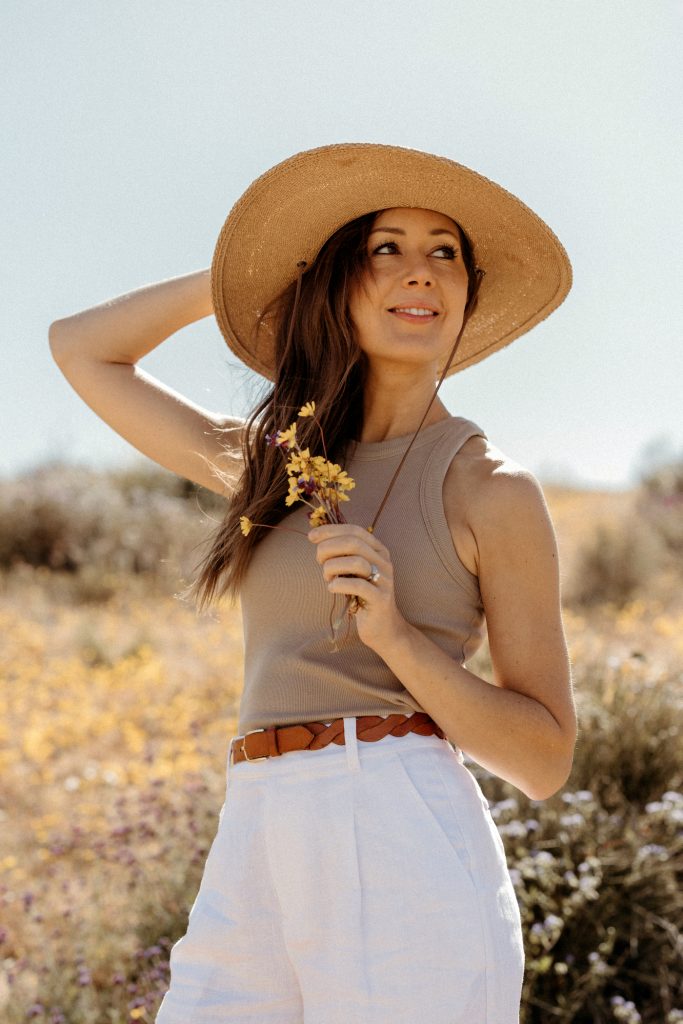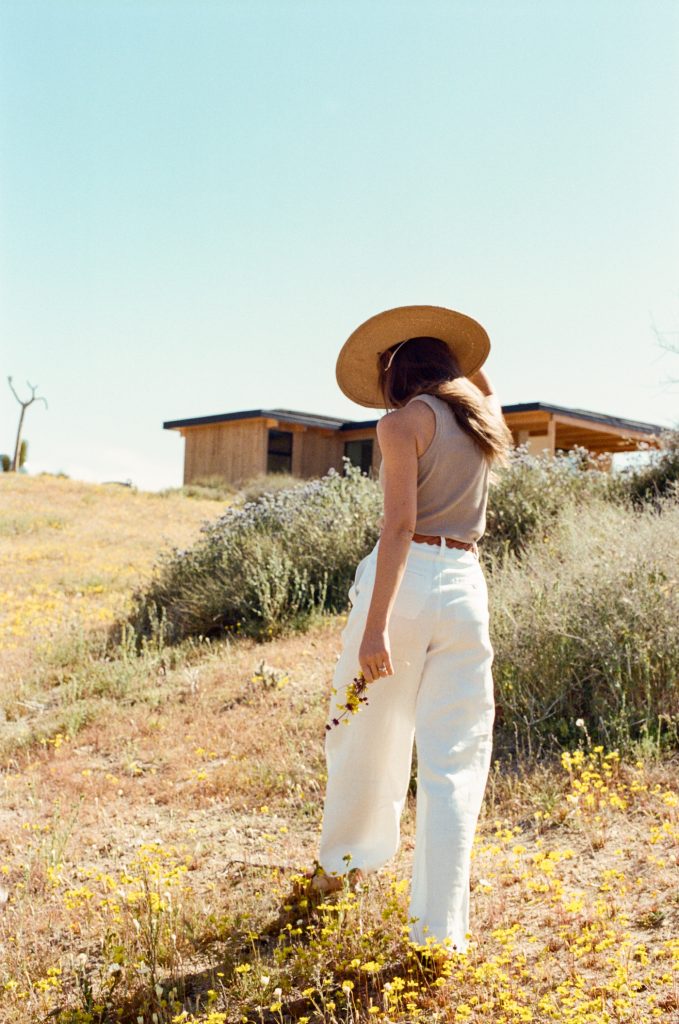 Things to do in Joshua Tree
The national park is, of course, your ultimate destination in Joshua Tree. "We love exploring around the Wall Street Mill Trail in particular," says Alison. Beyond that, Alison's favorite things to do in Joshua Tree include:
A sound bath at the Integratron. You can't visit Joshua Tree without reserving a sound bath at this unforgettable designer destination. If you're heading to the desert to relax, rejuvenate, and have the opportunity to experience deep introspection, make the Integratron a priority on your itinerary. Sound bath sessions last 60 minutes.
A show at Pappy + Harriet's. Barbecue, mezcal and the best live music are on offer at this classic institution of the American West. The vibes are rustic, laid back, and pure country. It's not a trip to Joshua Tree without a night out at Pappy + Harriet's.